83 North Street, Ripon HG4 1DP
Call 01765 600088
We can't wait to welcome you!
From Saturday 4th our restaurant will be open again although we'll be doing a few things a bit differently. The atmosphere will still be great, the service friendly and the food and drinks delicious, we'll just be doing a bit extra to keep everybody safe and well.
We will be following all social distancing guidelines and as such, all guests will be asked to remain seated at their tables and avoid coming to the bar if possible.
We will be taking contact details from you when booking or coming into the restaurant. This is for the government track and trace system. We'll keep them secure and dispose of them after 21 days.
The largest table we can reserve is for eight. All tables should be made of no more than two households.
There are fewer tables. We've spread them out a bit to give you more space. At least one meter back to back with another table and at least two meters facing another table
You'll see a lot of hand sanitising going on, there's plenty to go round so you'll be able to do yours as often as you like.
Our chefs are experts at keeping things clean and hygienic in the kitchen, we've added a few more practices to keep everyone safe.
You will find a small info card on your table explaining how were keeping you safe and what we ask you to do to help.
We hope to see you soon…
The Storehouse Kitchen Team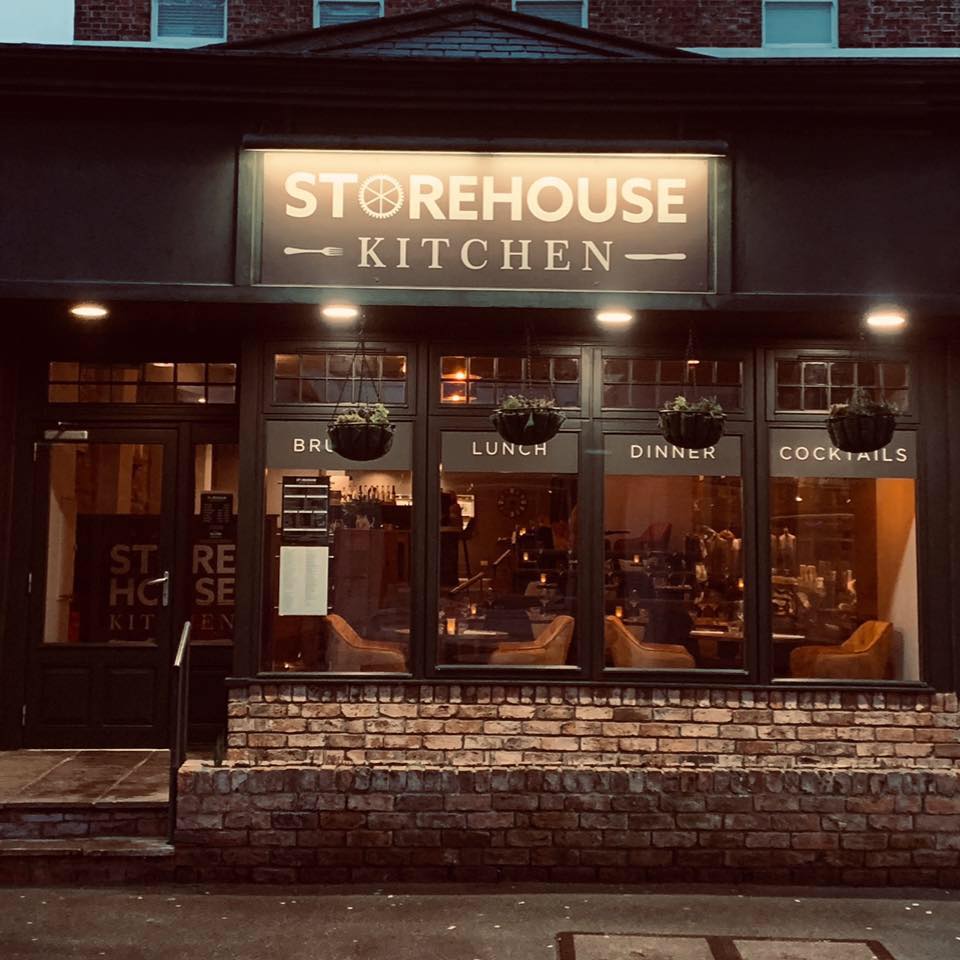 Storehouse Kitchen is a relaxed, neighbourhood restaurant & grill serving carefully prepared food taking inspiration from our region and using the best locally sourced produce and wild foraged ingredients, complemented by an imaginative wine list, cool cocktails and an impressive selection of gins, spirits, liqueurs and beers.
Storehouse Kitchen is the perfect place to eat, be it an intimate meal for two or a gathering with friends.
Opening hours
Monday Closed
Tuesday Closed
Wednesday 12pm – 10pm
Thursday 12pm – 10pm
Friday 12pm – 10pm
Saturday 12pm – 10pm
Sunday 12pm – 5pm
Last evening table reservations 9.30pm